About the presenter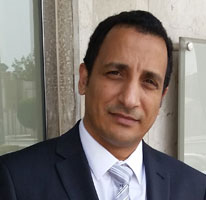 Omar is the Sales Vice President for Europe at Ranplan and is responsible for the operation, marketing, and development of Ranplan products across EMEA.
Omar has held senior sales roles at many companies, including Ten group and Service Source International where he was instrumental in driving the growth for public listing.
Throughout his career, Omar has won clients with major European enterprises such as Ericsson, Deutsche Telecom, and Swisscom.
Email Omar: omar.khorshid@ranplanwireless.com